All News
NEIL Board Declares 2020 Policyholder Distribution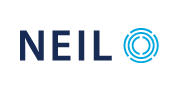 At its December 11, 2020 Meeting, NEIL's Board of Directors approved a Policyholder Distribution of $400 million, with $340 million being allocated based on each Member's Policyholder Insurance Record and $60 million being allocated based on the Members' Earned Premium Ratio. Policyholder Distributions are a primary element of NEIL's Financial Vision to maintain sufficient financial strength while sharing financial returns with the Membership. The level of the current distribution reflects NEIL's commitment to delivering targeted financial returns to the Membership and is supported by positive investment returns and underwriting performance in 2020, evidenced by a combined ratio of 64.3%. This Distribution culminates in a three-year return on Surplus of 6.9%.

Given a forecasted year-end Policyholders' Surplus of $4.3 billion (post-Distribution), NEIL's Leadership supported the declaration of the Distribution and remains committed to NEIL's goal of financial return sustainability while meeting surplus targets over a three-year planning horizon. As in previous years, the Board's approval is subject to there being no material adverse events prior to year-end.

Policyholder Distributions will be paid directly to Members by March 26, 2021.

As a reminder, NEIL will be hosting two Member Update & Financial Outlook WebEx sessions on Tuesday, December 15, 2020. The first WebEx session will begin at 9:00 a.m. (EST) and the second at 12:00 Noon (EST). Both are expected to last roughly 30 minutes. The WebEx agenda includes an update on the 2020 Distribution and other meaningful matters, so attendance is encouraged. The WebEx sessions are optional and open to any NEIL Member stakeholders who may be interested in attending. An Outlook calendar appointment will be sent to all recipients on this announcement that will contain the access information. Anyone receiving an invitation is welcome to forward it to any other Member Company stakeholder. Materials to support the WebEx will be sent out in advance of the sessions. Time has been allotted for questions, however those wishing to submit questions in advance may do so to the attention of Scott Lauchlan, Director – Underwriting (Core Business), at slauchlan@myneil.com or 484.356.6083.

If you have any questions or concerns, please don't hesitate to contact any member of your Service Delivery Team or Scott Lauchlan. If you have an questions regarding the WebEx, you may also contact Layla Smith at lsmith@myneil.com or 302.573.2276.