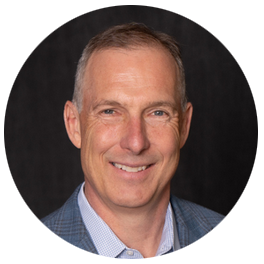 Kenneth C. Manne
SVP Corporate Services, General Counsel and Secretary
Ken Manne joined NEIL in May 2006 as Vice President and General Counsel. On January 1, 2017 he was promoted to his current position of Senior Vice President Corporate Services, General Counsel and Secretary. In this role Ken is responsible for the Legal, Human Resources, Information Technology, Office Administration, Travel, Crisis Management, Corporate Communications and Corporate Secretarial functions at the Company.
Prior to joining NEIL, Ken was the Senior Nuclear Regulatory Attorney for Pinnacle West Capital Corporation, the parent company of Arizona Public Service Company (APS) from 1994-2006. APS is the principal owner and the licensed operator of the Palo Verde Nuclear Generating Station (Palo Verde), the nation's largest nuclear power generating facility. In his position at APS, Ken was responsible for the oversight of all legal issues associated with the Palo Verde plant. He also worked as a volunteer during refueling outages, including as a mechanic's helper on the turbine deck. Prior to joining APS, Ken practiced nuclear regulatory law with the firm of Newman & Holtzinger, P.C. located in Washington, DC.
Ken served as an Associate Editor on the Law Review and received a Juris Doctorate, cum laude, from the Washington College of Law, The American University in Washington, DC in 1988. He received a Bachelor of Arts degree in History and a certification to teach secondary education from Nazareth College of Rochester, cum laude, in Rochester, NY in 1985. In 2011, he completed the Advanced Management Program at the Harvard Business School.
Ken currently sits on the Board of Directors of the Ronald McDonald House in Wilmington, DE and serves as Chair of the Board's Governance and Nominating Committee. He also served on the Board of Directors of the American Red Cross of the Delmarva Peninsula from 2006-2015. While at APS, Ken was active in a number of industry committees, including: the NEI Lawyer's Committee, NEI Task Force on Protected Activities, Chairman of the Radiation Injury Claims Joint Defense Group, and Vice Chairman of the NEIL Legal Advisory Committee. In the past he has been a guest lecturer at the Harvard School of Public Health course on "Planning for Nuclear Emergencies." He also served as a member of the Fiesta Bowl Committee in Phoenix, AZ.
Ken resides in Kennett Square, PA with his wife, Tara, and their children.