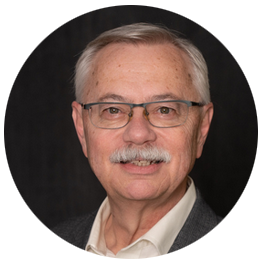 R. Benjamin (Ben) Mays
VP - Loss Prevention
Ben Mays joined NEIL in August 2015 and serves as Vice President, Loss Prevention. In this capacity, he is responsible for implementing the overall loss prevention program, coordinating the Engineering Advisory Committee, and acting as the primary liaison with INPO and other nuclear industry organizations.
Prior to joining NEIL, Ben worked for Energy Future Holdings Corporation, where he served as Assistant to the CNO at Comanche Peak Nuclear Power Station. There he managed project activities for developing a new operating model to support low power prices. Additionally, he was involved in the coordination of corrective actions associated with human performance errors, and oversight of the implementation of Fukushima-related efforts before the industry.
Prior to that, Ben served as Vice President, Nuclear Engineering and Support at the site. As such, he managed prime contractors, engineering and modification activities, regulatory compliance, long-term master planning, and engineering standards for technical requirements. System engineering, equipment reliability, equipment monitoring, configuration management, design modification, and technical support all reported to Ben. He also served as the Design Authority for the station, promoted a positive nuclear safety culture, benchmarked Industry Best Practices for engineering processes and programs, and represented the engineering and technical support functions before corporate management.
Ben has been recognized for his accomplishments, receiving the 1998 NEI Top Industry Practice Award, the 2008 Power Engineering Award and the Platt's' Award for the CPNPP steam Generator Replacement Project. Ben also served on NEIL's Engineering Advisory Committee (EAC) and was a meaningful contributor during his tenure, participating as a member of the EAC's Executive Committee for several years.
Ben has a Bachelor of Science degree in Civil Engineering from Virginia Tech, and holds a Professional Engineering License. He has completed a Senior Reactor Operators Management Certification Program, INPO's Senior Plant Managers Course, NEI's Senior Executive Program, and INPO's Executive Seminar.
Along with his corporate duties, Ben is active in the community, church, and profession.
He and his wife, Ann, live in Wilmington, DE and have two grown children.