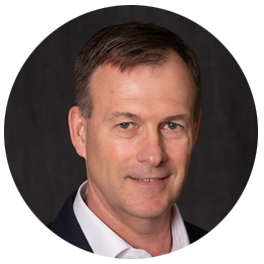 Shawn Galbraith
VP - Claims
Shawn became the Vice President of Claims in 2020. He joined NEIL in 1998 as a Boiler and Machinery (B&M) Loss Control Representative (LCR). Prior to that, Shawn worked for Public Service Electric & Gas Company at the Salem Nuclear Power Plant where he qualified as a Shift Technical Advisor and obtained a Senior Reactor Operator License from the NRC.
Starting in 2013, while maintaining his responsibilities as a Senior B&M LCR, Shawn began taking on a role in assisting in the adjustment of nuclear claims. In 2014, he transitioned full-time to the Claims Department, successfully passing the test to become a Licensed Claims Adjustor. In 2015, he was promoted to Claims Manager before moving into his current role.
Shawn has served over 35 years (active and reserve) in the United States Navy. He began his naval career by enlisting in the United States Navy. After completing basic training and the Naval Nuclear Power Program (Enlisted), he was assigned to the Reactor Controls Division of the USS Silversides (SSN-679). Following his initial commitment, Shawn enlisted in the Naval Reserve. In 2001, he received his commission in the Civil Engineer Corps and has had numerous deployments and assignments in the Naval Reserve.
As Vice President of Claims, Shawn is responsible for managing the claims operations with oversight of both internal and external claims professionals.