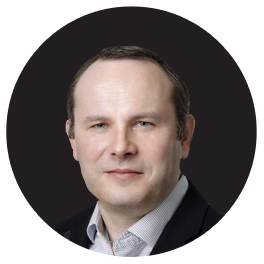 Stephen Woods
Vice President & Chief Underwriting Officer - NEIL, Managing Director - NEIL Overseas dac
Stephen Woods is Vice President & Chief Underwriting Officer for NEIL, and Managing Director of NEIL Overseas dac. As NEIL's Vice President and Chief Underwriting Officer, Stephen is responsible for all matters pertaining to the Company's underwriting operations, Nuclear and Specialty, and oversees the Company's Insurance Department. As the Managing Director for NEIL Overseas, Stephen is responsible for matters pertaining to international business transacted by the Company and overseeing NEIL Overseas' operations in Dublin, Ireland.
Stephen has been with the Company since 2001, joining NEIL Overseas as a Property Loss Control Representative (LCR). Stephen received promotions to the roles of Loss Control Manager and Risk & Operations Director before becoming NEIL Overseas' Managing Director. Prior to joining NEIL Overseas, Stephen worked for seven years with Industrial Risk Insurers - Global Asset Protection (now part of AXA-XL). During his time with IRI he completed risk engineering analysis on a wide variety of large HPR (Highly Protected Risk) industries.
Stephen holds a Bachelor Degree in Chemical Engineering (BEng) from the Queen's University of Belfast, Ireland; and a Masters of Science in Engineering (MScEng) in Process Safety and Loss Prevention from Sheffield University, England. He also has a Diploma in Business Finance from the Irish Management Institute and a Diploma in Corporate Governance from University College Dublin. Stephen is a Chartered Engineer (CEng) and a member of Engineers Ireland (the Professional Institute for Engineering in Ireland) and the Institute of Chemical Engineers (IChemE).